What is Stott Pilates Method ?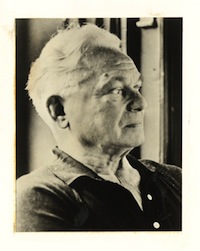 The method comes from a German, Joseph Hubertus Pilates.
Born in 1880 from a gymnast father and a naturopath mother, Joseph Pilates is a fragile child. However, he strongly believes that his physical condition could be improved and he will train his own body, basing the method on anatomy and taking inspiration from animal movements, martial arts and yoga. At the age of 14 he is a model for anatomic drawings.
Later he makes a living as a wrestler in a circus and as a self defense instructor.
Imprisoned during World War I, he elaborates a method of gymnastics in his camp. He trains prisoners and, little by little, the guards of the camp where he is held. In 1926, in the USA, Joseph Pilates will develop his work by opening a school which became successful with a large sphere of athletes, dancers and celebrities.
Like Yoga, the Pilates Method has a global approach of the body in order to develop it in balance, correct wrong postures and stimulate the body and ease the spirit.
The Stott Pilates Method is a contemporary approach of the late Joseph Pilates' s method, including modern principles of sport science and rehabilitation.
There are 5 principles constituting the fundamentals of the Stott Pilates Method :
- Breathing
- Pelvic placement
- Rib cage placement
- Head and neck placement
- Movement and stabilization of the scapula
These are the keystone to practice safely and efficiently. Through an appropriate breathing and placement of the body during the practice, these principles will raise awareness of your "center" and will help you get the best results.